It's Getting Political
Our pick of the top political shows and films on Telstra TV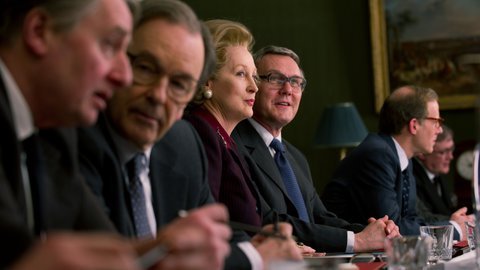 With the success of political shows continuing across all genres, we've selected the hottest political dramas, comedies and films currently available on Telstra TV. Enough to satisfy everyone from the political laymen to the most ardent political junky, enjoy! 
A six-part narrative comedy series about the retired, fictitious, third longest serving Australian prime minister, Andrew Dugdale (Shaun Micallef) who has a dysfunctional household & time on his hands. 
In her twilight years, former British Prime Minister Margaret Thatcher (Meryl Streep) reflects on her life and career as she finally prepares to dispose of the belongings of her late husband, Denis (Jim Broadbent). Daughter of a Grantham grocer, she successfully broke through a double-paned glass ceiling of gender and class. Thatcher became the first female prime minister of the United Kingdom and remained as such for 11 consecutive years, until declining popularity forced her to resign.

Watch on BigPond Movies and Stan       
When a very public sex and political-corruption scandal lands her husband, Peter, in prison, Alicia Florrick (Emmy-winner Julianna Margulies ) must get past the humiliation and betrayal and assume responsibility for her family. She resumes her career as a defense attorney, shedding her persona as the embarrassed wife of a politician, and takes charge of her destiny. Years later, after Peter wins the gubernatorial election, Alicia must balance her evolving career and family responsibilities with her new position as first lady of Illinois.

Tensions mount for beleaguered British Prime Minister Winston Churchill as D-Day nears in June 1944. Fearful of repeating past mistakes, Churchill is reluctant to embark on the large-scale campaign that the entire war effort hinges upon. Clashing with his political opponents, the troubled leader receives unwavering support from his devoted wife, Clementine. With strength and shrewdness, she tries to prevent his physical, mental and spiritual collapse while inspiring him to achieve greatness.

Watch on BigPond Movies and Foxtel Now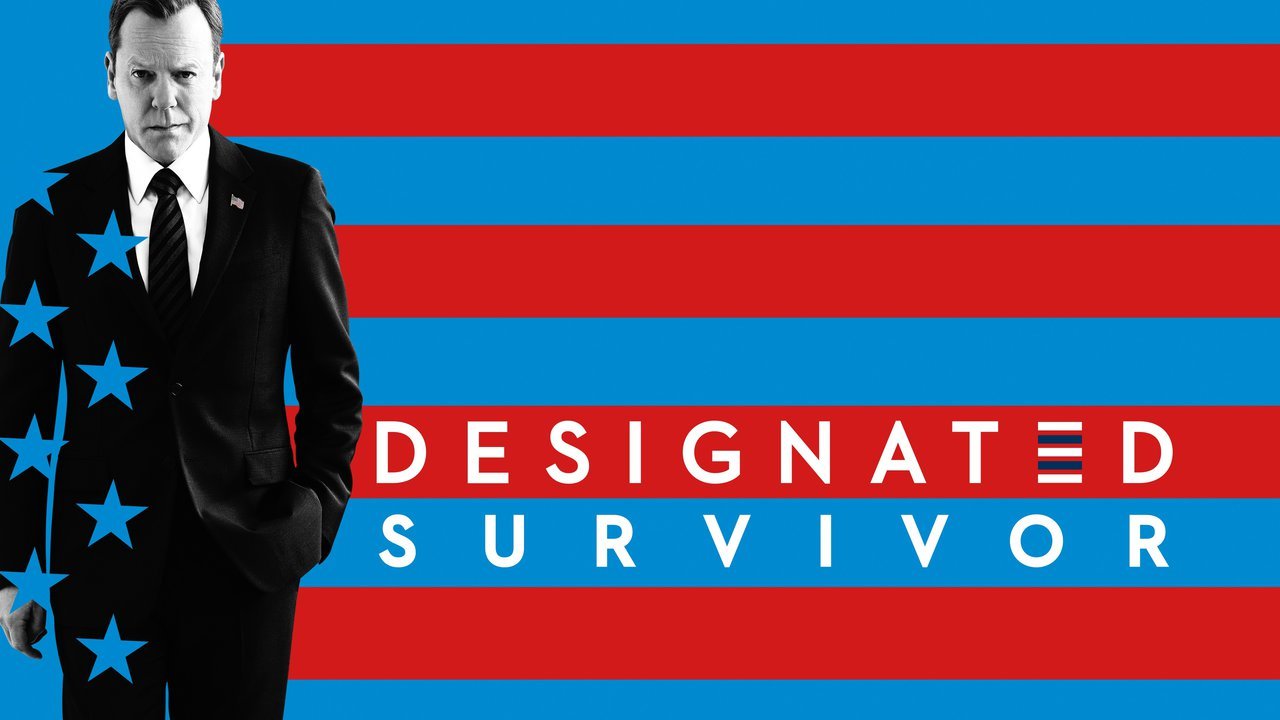 As a lower-level cabinet member, Tom Kirkman never imagined something would happen that would catapult him to the oval office. When a devastating attack on the night of the State of the Union address claims the lives of the president and most of the Cabinet, the Housing and Urban Development secretary -- who was named the designated survivor in case of such an event -- finds himself promoted to leader of the free world. Suddenly thrust into his new position of power, Kirkman struggles to keep the country from dissolving into chaos and must adjust to his new normal, unaware of what fresh horrors may await the United States.
Watch on Netflix and BigPond Movies
Philip and Elizabeth Jennings are two KGB spies in an arranged marriage who are posing as Americans in suburban Washington, D.C., shortly after Ronald Reagan is elected president. The couple have two children, Paige and Henry, who are unaware of their parents' true identities until they tell Paige after some time has passed. The complex marriage becomes more passionate and genuine each day but is continually tested as the Cold War escalates. As Philip begins to warm up to America's values and way of life, his relationship with Elizabeth becomes more complicated. Further complicating things is the arrival of the Jennings' neighbor, FBI agent Stan Beeman, who is part of a new division of the agency tasked with fighting foreign agents on U.S. soil. The drama series was created by former CIA agent-turned-author Joe Weisberg.

Watch on Foxtel Now and BigPond Movies
"Politics is about people," former Sen. Selina Meyer is fond of saying. Unfortunately, the people Meyer, a charismatic leader and rising star in her party, meets after becoming vice president are nothing like she expected, but everything she was warned about. "Veep" follows the new VP as she puts out political fires, juggles her public schedule and private life, and does everything within her limited powers to improve her dysfunctional relationship with the chief executive. Meyer's trusted -- and some not-so-trusted -- aides include chief of staff Amy, spokesperson Mike, secretary Sue and right-hand man Gary.

Watch on Foxtel Now
U.S. Rep. Francis Underwood of South Carolina starts out as a ruthless politician seeking revenge in this Netflix original production. Promised the post of Secretary of State in exchange for his support, his efforts help to ensure the election of Garrett Walker to the presidency. But Walker changes his mind before the inauguration, telling Underwood he's too valuable in Congress. Outwardly, Underwood accepts his marching orders, but secretly he and his wife, an environmental activist, make a pact to destroy Walker and his allies. Based on the U.K. miniseries of the same name, the U.S. version offers a look behind the scenes at the greed and corruption in American politics. A number of real-life media figures make cameo appearances

Watch on Netflix and BigPond Movies

"Grey's Anatomy" creator Shonda Rhimes is the creative mind behind this ABC drama. Olivia Pope, a former media consultant to the president, is ready to move on with her life and opens her own crisis-management firm, but she can't seem to shake ties with her past. Olivia's staff includes Quinn Perkins, who has a complicated history, and hacker extraordinaire Huck. As she moves forward it becomes clear that, while her staffers may specialize in cleaning up the lives of other people, they can't seem to do the same for themselves.

It's 1667 and 28-year-old King Louis XIV has finally taken over sole command of France. When he commissions Versailles, Europe's most beautiful palace, the nobles seek entry into the lavish residence, which they do not realize is meant to imprison and control them. Among the ruler's prime targets is his younger brother, Monsieur. There's also romance in King Louis' life, as his queen, Marie Theresa, tries to tame his wandering eyes and win his heart back from his mistress, the English king's sister. Love, power, betrayal and war are all part of daily life in Versailles.

Jim Gordon is a rising detective in corrupt Gotham City, where his late father was a successful district attorney. Brave, honest and determined to prove himself, Jim hopes to return the city to the glamorous, purer version he remembers as a child. He and his partner, legendary Detective Harvey Bullock, must navigate the dirty politics of Gotham's justice system, even as they tackle a high-profile case, the murder of billionaires Thomas and Martha Wayne. Gordon becomes a friend to their young orphan, Bruce.

Watch on BigPond Movies, Foxtel Now and Netflix

When Marine Sgt. Nicholas Brody returns home following eight years in captivity, CIA agent Carrie Mathison thinks he has turned and is connected to a terror plot to be carried out on American soil, so she engages him in a dangerous game of cat and mouse that puts America's national security at risk. Later on, Carrie gets a promotion and returns to the front lines overseas. She is assigned to one of the CIA's most volatile and dangerous stations in the Middle East, where she is in the heart of battle in the war on terror. Years later, after being disillusioned and placing herself in a self-imposed exile in Berlin, Carrie becomes estranged from the CIA, eventually returning stateside where she works for a foundation providing aid to Muslims living in America.
Watch on Netflix, Foxtel Now and BigPond Movies