Telstra Media - Video, Sport, Music and Entertainment
Former cult leader and convicted murderer Charles Manson has died.
Annastacia Palaszczuk and Tim Nicholls will campaign in regional Qld today ahead of Saturday's election.
Zimbabwe President Robert Mugabe has refused to resign during an appearance on state run television.
Labor has slammed the govt's decision to delay the next sitting of the House of Representatives.
Home sales across Australia's capital cities have edged higher in the past week.
Chief Scientist Alan Finkel has disputed govt claims that Labor's 50% renewables target is irresponsible.
Chief Scientist Alan Finkel has disputed govt claims that Labor's 2030 renewables target is irresponsible.
Labor has officially launched candidate Kristina Keneally's bid for the upcoming Bennelong by-election.
Robert Mugabe has been dismissed as leader of the ruling ZANU-PF party, according to Reuters.
Robert Mugabe has been dismissed as leader of the ruling ZANU-PF party, according to Reuters.
ESSENDON has recorded an enormous $15 million financial turnaround as it returned to the finals series following the four-year-long drugs saga.
THE last time Michael Clarke threw gave a maligned Aussie his backing on the eve of an Ashes, Mitchell Johnson had a series to remember. Now he explains why Shaun Marsh will do the same.
MITCHELL Pearce has been released from his Roosters contract, and a rival club is in the hunt after releasing their five-eighth on Monday.
LONZO Ball has responded to his critics, putting up a monster performance that has seen him match an NBA Hall of Famer and record an 18-year first.
PRE-SEASON has begun for most AFL players — and many big-name recruits were unveiled in their new colours on Monday. Plus a welcome sight for Hawks fans and Sydney's new-look coaching panel.
KEVIN Naiqama's tears of joy have been one of the most enduring images of the Rugby League World Cup, but a tragic story has emerged involving the Fiji captain.
AN out-of-favour Red eyes a move away from Anfield, while Manchester United circles a Tottenham star. That and more in Monday's Rumour Mill.
ENGLAND? Italy? Netherlands? The FFA are thinking big when it comes to saying farewell to the Socceroos before the World Cup, with competition to host the game heating up.
WITH the 2018 World Cup fast approaching, the competing teams are starting to release their kits for the tournament.
The man behind Melbourne's prestigious Chinese restaurants, Flower Drum and Lau's Chinese Kitchen, shares his family's roast chicken recipe.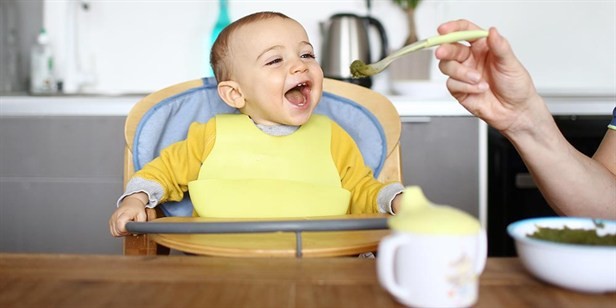 All infants are different, so make sure you are informed about when your child should start on solids.
Neale refreshes a 60s era pin-up property with breezy views in Brisbane's Jindalee.
Make blueberry pancakes with this recipe from Donna Hay. It's so easy, even the kids will want to make it!
Well, that's one way to skirt the property market. The tiny home was built from scratch in five months.
For a healthy alternative to takeaway, try Donna prosciutto pizza with a yummy Lebanese bread base.
Bake like Maggie Beer with her delicious homemade chocolate, pear and almond tart, as seen on The Great Australian Cookbook.
This week, the Goggleboxers returned to their favourite TV musical-mystery, The Secret Daughter, Territory Cops and Love It Or List It Australia.
If you are keen to reverse or slow down the ageing process – let's be honest, who isn't! - there's a non-invasive, life-changing facial you need to know about.
Access breaking news coverage while remaining connected to important Telstra Media accounts and webmail.
Our sport offers the most comprehensive rundown and allows you to catch up with the latest results. Watch the excitement with video on demand from T-Media.
LifeStyle is the place to find entertainment, health and beauty secrets, delicious recipes and more.
Telstra Media's network of sites includes some third party advertising, which helps support the delivery of premium content from Telstra's media partners to our customers.