Telstra Media - Video, Sport, Music and Entertainment
Prime Minister Turnbull will meet with President Trump in New York next week.
Presentation is crucial when it comes to selling your home.
Take a closer look at the makeover of this weatherboard house in Tassie.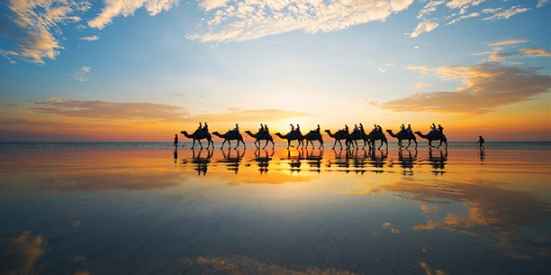 Discover the extraordinary beauty and picturesque landscapes that Broome and The Kimberley have to offer.
Jazz up the classic ANZAC biscuits recipe with this sweet and crunchy slice - perfect for morning tea.
The only way is up if you want to give a small outdoor space the wow factor.
If you or your home needs a bit of warmth this winter - consider spicing things up with a throw or blanket.
Take your obsession with Anzac biscuits one step further with this creamy Anzac cheesecake.
Chocolate lollipops? Yes, please! The only way you could make them better it with this colourful marbled finish.
Ever wanted to stay in a real life doll house? Now you can!
Access breaking news coverage while remaining connected to important Telstra Media accounts and webmail.
Our sport offers the most comprehensive rundown and allows you to catch up with the latest results. Watch the excitement with video on demand from T-Media.
LifeStyle is the place to find entertainment, health and beauty secrets, delicious recipes and more.
Telstra Media's network of sites includes some third party advertising, which helps support the delivery of premium content from Telstra's media partners to our customers.